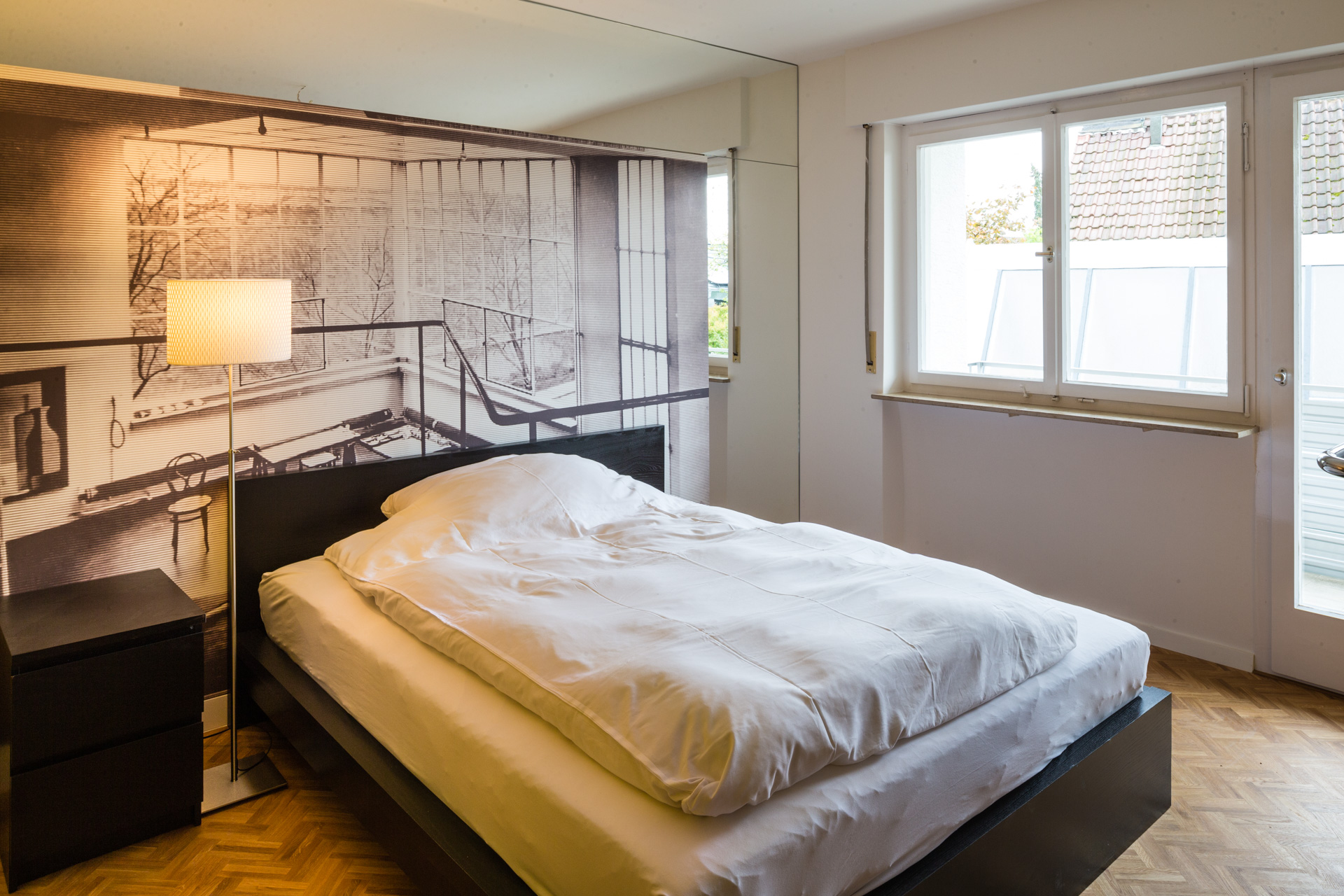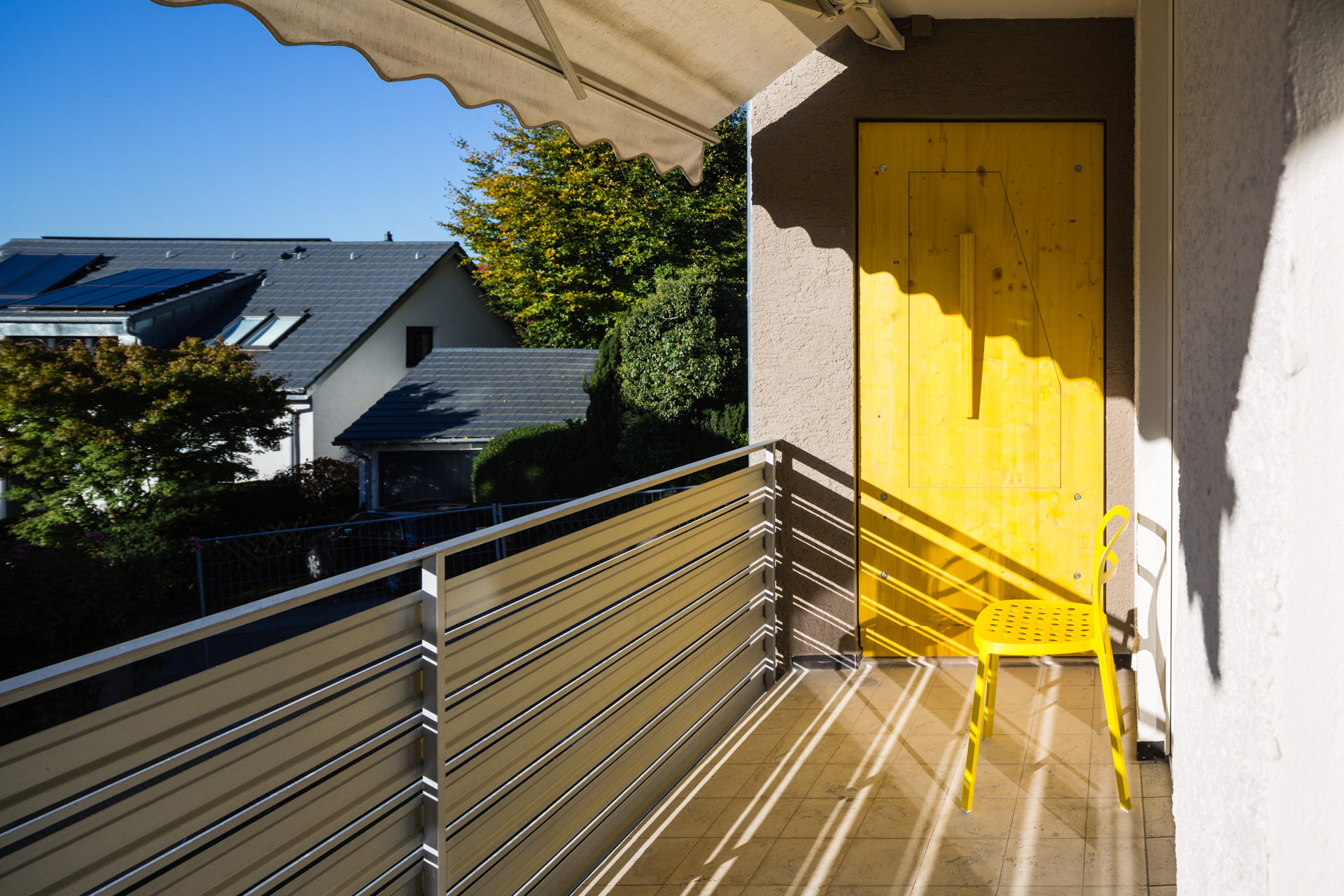 … can be reached via the bicycle garage at ground level, but – due to the southern slope – also has all the advantages of a Première Étage. With its long side, it is completely south facing the garden, thus facing away from the road and is therefore correspondingly quiet.
The bathroom receives morning light and has a built in wardrobe; in general, the storage space with a 2.40 meter long wardrobe is lush. As a special feature, this loft has a built-in cupboard with room for over 40 pairs of shoes and its own small washing machine.
The south side of the loft has an eight-meter-long balcony with awning and hinged dining table.